How we helped turn TV into a shoppable, interactive experience for the whole family.
GrabTV, based in Dayton, OH, is a startup software company that allows TV viewers to point, click, and buy items right through their TV.
GrabTV is a disruptive technology in an emerging market that offers new, discrete forms of advertising through measurable product placements. Our job was to design GrabTV's consumer shopping experience from the ground up.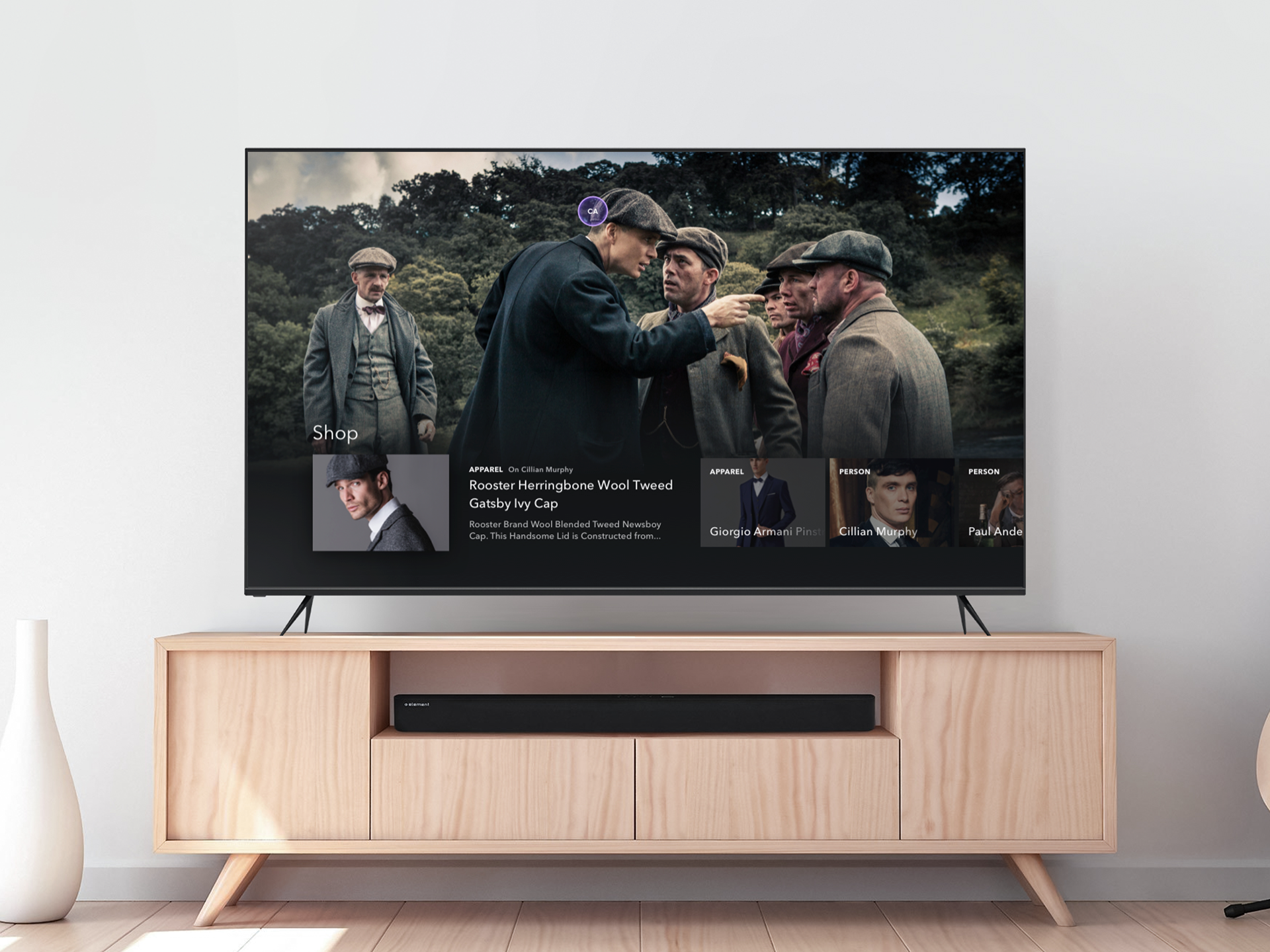 Research
We did some interactive TV reconnaissance. With nearly 300 million people in the U.S. with TV's in their homes, 68% would shop through their TVs if they could, 53% just for the convenience. So why did consumers not use these interactive services like GrabTV before?
What we found was all solutions before GrabTV were unanimously inconsistent across all TV channels, slow to use taking 10+ minutes to buy one item, and obtrusive by taking over the entire screen annoying the rest of the family. 
Challenges
"We want to create a personalized experience for consumers that feels natural, is intuitive, and fast to use. We don't want to take over the screen or annoy the rest of the family." — Lincoln Berry, III, CEO at GrabTV
Results
We created a multiuser TV experience where users can buy in 30 seconds or less on their TV or mobile device. After the first prototype was developed, GrabTV generated over 30 letters of engagement with U.S. cable providers, TV networks, studios, content owners, celebrity endorsers, retailers, and agencies. 
We also helped GrabTV author a U.S. patent that was granted in 2015, a provisional continuation-in-part, and a PCT filing in 2016.